To download this fabulous interview, Right click & Save As
Big Ming/Enlightened Tapping Experience w Diane & Alan
Thursday  September 12th, 2013 7 PM Details TBA
Diane Hamilton in Houston 3 Day Training –
The Next Stage Facilitation – September 13-15, 2013
http://integralfacilitator.com/programs/gear-up/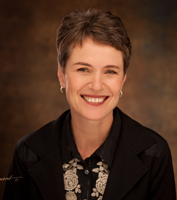 About Diane Musho Hamilton
Diane Musho Hamilton is an accomplished expert on what to do when understanding has breaks down. She has decades of experience as an award-winning mediator working both privately and in the judicial system in the state of Utah. Her teaching comes from "being in the trenches" with people from all walks of life.
Diane was the first Director of the Office of Alternative Dispute Resolution for the Utah Judiciary. She is the recipient of several prestigious awards for her work in creating mediation programs throughout the Utah court system.
Diane has been a practitioner of meditation for almost 30 years. She began her studies at Naropa University in 1983 with Choygam Trungpa Rinpoche, and became a Zen student of Genpo Roshi's in 1997. In 2003, she received ordination as a Zen monk with her husband Michael Zimmerman, and received dharma transmission in 2006.
Diane is a recognized world-wide as a master facilitator the Big Mind Big Heart. Big Mind is the revolutionary process developed by Genpo Roshi.
Genpo and I were in Austin once and he said, "Diane was born for the Big Mind Big Heart work" and "she's an even better Big Mind facilitator than I am…and I created the process."
Diane has also worked with Ken Wilber and the Integral Institute since 2004. She has co-created many programs with the leading Integral teachers and students of Ken's work.
Diane is an exceptionally gifted mediator, group facilitator, and one of the authentic contemporary spiritual teachers of our time.
Her new book – Everything Is Workable: A Zen Approach to Conflict Resolution – December 3, 2013 – On Amazon NOW!