How to Be Your Own Inner Guru & Spiritual Authority by Embodying Your Evolutionary Soul Purpose
and Tasting (AND Living)
Your Own Unique, Simple, and Elegant Truth
Your One-on-One sessions with Alan Davidson are designed to help you…
Have a crystal-clear VISION to your life and your Evolutionary Soul Purpose,
Have a practical STRATEGY to manifest your Vision and Evolutionary Soul Purpose,
How to develop the SKILL-SET you need to manifest your Vision and Evolutionary Soul Purpose,
How to Clear & Activate every level of your Being, Body-Heart-Mind-Choice & Spirit, so that YOU are in perfect alignment with your Vision and Evolutionary Soul Purpose,
How to Upgrade every area of your Life; a) your Health, b) your most Loving Relationships, c) your Cash Flow, d) your Peak Performance & e) your Spiritual Connection.
Evolutionary Meditation is for you if you have a dedicated spiritual practice; yoga, martial arts, meditation, or deep seeking into any of the mystical traditions…But you've hit a plateau; you feel stuck or stagnant with your practice. Your progress and transformation is simply not happening as fast as you'd like…
The Evolutionary Meditation experience is for you if you are a leader, someone who is committed in finding the potential in people or organizations. Real leaders are teachers, healers, parents, bosses, team leaders, and celebrities, or politicians.
Evolutionary Meditation experience is for you if you are a leader who knows that you are destined to have a bigger impact in your world; whether you impact your divine audience, your students, your company, your customers, your team, your community, or your family.
The Evolutionary Meditation experience is for you if you are ready and willing to experience your own personal authority, your own enlightened consciousness, your peak-potential, embodied clarity, and maximum problem solving skills.
Or you still…
Wonder what your life is all about, who you are and why you're here on this planet,
Have people in your life that trigger knee-jerk reactions that highjack your best intentions,
Have painful memories that haunt you, or worse, toxic emotions that fill you with doubt, insecurity, and anxiety, or
Have limiting beliefs that still sneak-in and self-sabotage your highest good…
Evolutionary Meditation shows you how to do this by "stopping the war" within your own mind and accessing your most radiant enlightening self…turning every part of you – body-heart-mind-choice-spirit to support your Evolutionary Soul Purpose.
~~~~~
Here is your rare opportunity to experience Evolutionary Meditation and work one-on-one with me, Alan Davidson.
My schedule is quiet full helping other Enlightening Experts to launch their products and services over the web. I also lead healing-circles and groups, teach classes, and lead live events. I rarely take clients these days.
I also know it is time to focus on my own body of work, my message, and my life's mission.
So why one-on-one sessions now?
Good question – For the last ninety days I have immersed myself in Soul Purpose. My own, and yours…
My combined meditations, insights, inspirations research, and teaching show that every soul born on earth has an Evolutionary Soul Purpose.
Your Unique Soul Purpose is what you are born to do…the next stage our soul needs to mature and evolve on its long journey to self-realization.
Your Universal Soul Purpose is what you collectively are here to do as sovereign beings to serve the highest universal good for humanity (as it matures and evolves).
Your Evolutionary Soul Purpose is the foundation of who you are. It is essential to you flourishing in your life, to you living a "good, true, and beautiful life," …to waking up, growing up, and showing to your most Radiant Enlightening Self.
I am also working on my next book, Wisdom Warriors: How to Tap Your Spiritual Brilliance. Evolutionary Soul Purpose is essential in my new book.
I want these one-on-one sessions to hone your skills in leading people through the process…and gathering your "kosmic-downloads" and wisdom about your Evolutionary Soul Purpose to more fully embody it all.
To get your vital life mission we will not be revisiting the great philosophers, psychologists, or spiritual teachers; nor the moral teachings of the world's great religions; we will seek the only authority you will ever need to consult…YOU!
Within you already have a facet of yourself constantly connected to the intelligence and mystery of all the created universes. It is our job in Enlightened Tapping to clear away all the noise and distractions in your mind so that you can connect with your own higher wisdom and hear directly from your own source…
Our Evolutionary Meditation sessions will focus on five things:
Tapping Your Soul Purpose,
Finding the aspects within you that are at "war" with each other and aligning  them to your Soul's Purpose,
Neutralizing the limited beliefs about yourself and the world that drive your behaviors of fear and separation.
Healing the toxic emotions that keep you addicted to the cheap drama of your own life (and keep you from fully living your Soul Purpose).
Clearing the priority Karmic Blocks that keep you stuck in painful patterns…
Evolutionary Meditation is right for you if deeply desire…
How to tap your own spiritual authority 24/7 – any and every time you need too,
Crystal-clarity in knowing your Evolutionary Soul Purpose,
Positive, crisp and crystal-clear emotions,
Days and weeks of FLOW and full engagement with life,
Healthy loving relationships based on respect and exquisite vulnerability,
Living your true purpose into the world and creating a life of meaning
You are committed to mastery and achievement of your gifts, talents, and passions…
In less than an hour you can experience the same stillness, clarity, and absorption in the divine that a Buddhist monk who has meditated for decades senses when she sits on her cushion…
That is Quite a Bold Promise for
a Single or Even Ten One-on-One  Sessions
Why Alan Davidson?
Alan's own personal practice is a thirty-year journey to fully enlightened, fully embodied PRESENCE!
Alan helps people embody spiritual enlightenment so that together we can midwife a magnificent new world…a world for all of us to celebrate our health, happiness, and prosperity.
Alan is the founder of ThroughYourBody.com and the author of Body Brilliance: Mastering Your Five Vital Intelligences, the #1 best-selling Health and Wellness book and winner of two national Book-of-the-Year Awards.
 Alan is fascinated with the intersection of bodywork, psychology, and spiritual practice.  He has a B.S. from University of Houston, Downtown, with an emphasis on psychology, sociology, philosophy, and religion. Alan has owned a massage therapy practice for 25-plus years and has taught massage, meditation, yoga, and human transformation since 1990.
 Look what people are saying about Enlightened Tapping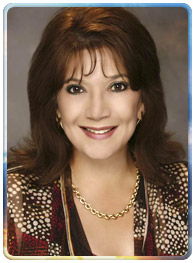 Laura Silva Quesada, CEO of The Silva Method International (and daughter of Jose Silva)
We went through so many different processes that really allowed me to get rid of old clutter that I still had lingering deep inside and, trust me, I have done a lot of work on myself, my spirit, mind, emotions, my body. And even then I was able to rid myself of a lot of junk that was just holding me back from going to the next level and then the next level and as we went through one process after the other.
Tristan Truscott, co-founder of The Satori Method – Austin, TX
Alan guided me through a process, going back in time, doing the work that we all need to do to get clear so we can move past our blocks and really live a big life. Truly be free, right? So Alan guided me through and I had no idea what was going to show up for me and I went way back. I won't get into the details but he brought some satori, some insights to me that I had never had before.  Things that, I know this sounds clichéd… it changed my life… but I will truly never be the same.
Kaileen Shrek, Certified NLP Facilitator – Sydney, Australia
Alan Davidson is one of the most incredible facilitators that I have ever experienced.
His unique approach to the unconscious mind and to the voices within was so liberating for me, literally, because I was able to tap directly into the core and root cause of what has been holding me back, and that realization truly was incredibly powerful for me. 
Not only that but Alan's style is so fun and so entertaining that he brings joy to each and every step of the process. 
Nan Akasha, founder of High Income Hypnosis – Austin, TX
I rarely find things these days that can really move me to a new level, having done that much work, but not only did I have a breakthrough being here, being in this environment, re-introducing this information to me in a new way, but I actually had the honor to sit with Alan during one of the exercises that had him guide me through something that took me to a whole new understanding about myself, that I know already is affecting how I feel, how I am seeing things and the results I am going to get.
 For investing in your own spiritual transformation today, you get these fast-action bonuses:
BONUS #1 – Each of your sessions is recorded and you have access to download them to your computer or smartphone…
BONUS #2- A ticket to one of Alan's Evolutionary Meditation LIVE Events…value $497
Sign up for your Evolutionary Meditation
one-on-one sessions…