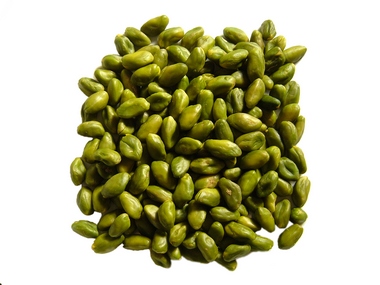 Here is the recipe for one of my favorite taste treats…ever!
One cup of almond milk (I use unsweetened vanilla)
Two bananas, peeled and frozen
Two scoops of vanilla protein powder
1/3 cup Pistachios – roasted & salted
Blend to heavenly perfection…it is yummy!
Many almond and soy milks are sweetened with cane juice. They are way too sweet for my taste and simply not necessary in this smoothie. The bananas give plenty of sweet flavor without adding useless calories.
I use a whey protein powder (my breasts are big enough as it is without the estrogen friendly soy powders).