Creating Abundance Through Contribution – (How I Gave Away 30,000 Books and Raised $30,000 for Homeless Children in 30 days)
By Rich German
A little less than a year ago, I decided I wanted to support a charity through my business. When I began to think about the countless charities that exist and all the important causes in need of support, I got a little overwhelmed and did not know which direction to go.
So as I normally do when posed with a quandary or question, I walked down to the beach and asked the ocean for some guidance.  I sat down on the sand, crossed my legs, faced my open hands out towards the beautiful Pacific Ocean and quietly asked, "What should I do?"
I do this often and the answers always appear. This time was no different. Over the next few days I received many signs pointing me in the direction of supporting homeless children. First I got an email from a friend about the problem of youth homelessness in the United States. The next day I was driving down the road and passed a bus with a huge sign on its side with the face of a homeless little girl. The next day another email appeared in my inbox about homeless children here in the US. I quickly realized I had found my cause.
I began to research the issue and was astounded at what I discovered. I live in Orange County, California, one of the wealthiest counties in the country. To my shock, I learned there are 22,000 homeless kids right here in my own backyard. Nationwide the numbers are massive…1.6 MILLION children, yes, 1,600,000 experience homelessness each year.
As I researched more I discovered that, although there are many amazing organizations doing great work for homeless youth around the country, there is not an umbrella organization that is bringing them all together to create a national awareness and solution campaign.
I knew I had found my mission.
The next question I faced was where to begin to tackle such a huge epidemic. I decided that the first step was to create massive awareness. As I began talking about the cause with friends, the majority of people, like me, had no clue as to the depth of the issue.  What could I do to create major awareness? What could be done to shine the light on this dark reality?
I went back to the beach for the answer. Again the answer came:  get mass media exposure through making a documentary film. Great idea, right? Only one problem. I have never made a film before and knew nothing about how to make one.
I liked the idea, a lot, and decided to interview some local film production crews. As always happens, once you have clarity and passion for something, the wheels of the universe begin to turn and align things for you. I spoke to three awesome production companies, and one located right here in Orange County (Change For Balance Productions) not only produces incredible, high-conscious films but they were already working locally with homeless youth. We partnered up with the intention of making an Academy Award-winning level film.
I came up with the title Generation Why?  As in, WHY are there 1.6 million homeless children in the wealthiest country in the world?
In addition to the film crew I brought in a couple other partners. One is an amazing woman who not only spent her entire youth in and out of the foster system but also shares the passion for creating a solution for homeless youth. The other is a dear friend who specializes in coaching teenagers.
The first step we took was to create a "teaser trailer," a 2.5-minute video which would hit people right in the heart and shed some light on the cause.
And then to really get things going, I made a pretty bold business decision. In September of 2010, I published my second book, Monetize Your Passion, and instead of selling it, I decided to give it away for free to anyone in the world who wanted it. People first needed to watch the trailer and then we asked for a completely optional charity donation in exchange for the book. In the first month, we gave away over 30,000 books and raised over $30,000.
In my eyes, this was a massive win-win. Most importantly, we raised $30,000 for the Gen Why Project. But from a pure business standpoint, not only were 30,000 people exposed to the book (and my work), but in order to get the book, everyone had to give me their email address. In just one month I added over 30,000 people to my database to whom I could promote my products and services. Again, a massive win-win…a great start in both awareness and fundraising for the project and huge exposure for my business.
Side note: I was privileged to have the amazing Alan Davidson orchestrate the entire free book promotion…no small task to pull off.
Since the book launch, the team has formulated and implemented many ideas to raise awareness and create solutions. The truth is, I don't know exactly HOW we are going to accomplish our goals, but I know that the "how" is not really my job. My job is to stay focused on our intention – support homeless youth – and then be open to all the signs that show up. And when they do, it is all about ACTION.
One of our focuses has been getting some major celebrities on board to endorse the project. And recently we got the blessing of the Tonight Show's music director, Rickey Minor. Rickey is not only the bandleader for Jay Leno but his band was the band on American Idol for multiple seasons. He is highly connected. Again we stay focused on the intention and all the right people show up.
The exciting part is that this project is still in its infancy, and I know in my heart and soul it will become huge. When I look back at the success we have already had, some keys come to mind. These, of course, are all things you can do in your own life and business.
The Five Keys to Success:
Key #1: The first key is ASKING. Again, when faced with a question, instead of going into my mind to find the answer, I went into my heart and essentially offered the question to the universe. Now I know this may sound a bit airy fairy to some people, but my advice is not to knock it until you try it.
Key #2: The second key is a desire, a PASSION, to contribute. This entire ride began as a result of my desire to make a difference. As we have all heard over and over again, if we help enough people get what they want, all of our needs will be more than met.
Key #3: The third key has been COLLABORATION. Whatever your dream is, there is no need to do it on your own. It would have been impossible to make the progress we have made without the support of others – from the help of people like Alan Davidson, to my incredible Gen Why team, to the nonprofit organization who took us under their umbrella, to all the celebrities, volunteers, mentors and other incredible souls who are showing up daily to get on board with the Gen Why Project.
Key #4: The next key is to KEEP YOUR EGO IN CHECK. We have one rule on the team, and that is, if anyone ever starts to make the project about themselves personally (vs. the children we are supporting), the rest of the team will beat them over the head with a large stick. No egos allowed!
Key #5: The final key is PATIENCE. This is one I struggle with daily.  I want it ALL to happen…and I want it to happen NOW. I need to remind myself almost on a daily basis that things are in motion and it will all happen in perfect timing.
Let's end this with a few simple exercises for you. First, make sure to review the 5 keys above and relate them to your life.
Key #1: Are you asking for the answers to the questions you have?
Key #2: Do you have a strong passion to make a difference in the world?
Key #3: Are you open to collaborating with others to make it happen (vs. trying to compete with others and do it on your own)?
Key #4: Is your ego in check?
Key #5: Do you have patience or is your motto "I want patience and I want it NOW!"?
Now here are two action steps you can take…
1)    Define your passion
–    What are you passionate about?
–    What contribution/difference are you on this planet to make?
If you struggle with defining your passion, I suggest you do two things.  First, go to the beach (or a park or a lake or anywhere in nature you prefer) and put the question out there. Next, read Chapter 6 of Monetize Your Passion.
2)    Write out a plan
Once you get some clarity on your passion, start on a plan that includes specific outcomes and some of the action steps you can take to get there. Inspired action is the key to turning your vision into your reality.
~~~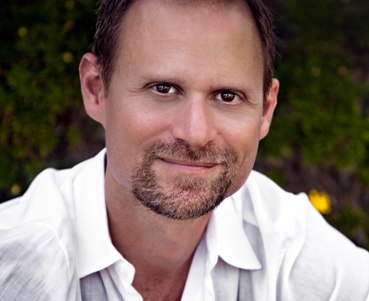 Rich German is recognized as one of the most accomplished and popular business and life coaches in the world. Since 1999, he has conducted over 16,000 individual coaching sessions and has led numerous training seminars for thousands more. He is also a certified meditation teacher.
Rich's clients not only get the results they are looking for, but they also experience great quantities of happiness.  He assists people on shifting from a work-style to a lifestyle. The goal is to be RICH IN LIFE! A prolific writer, Rich is the co-author of the bestselling book, Living the Law of Attraction, plus a series of short spiritual books titled Wisdom from the Path.  His newest book, Monetize Your Passion, is now available.

Click here for your Free copy of Rich German's book Monetize Your Passion